VECO Tank/VECO One Plus Tank
O Veco είναι ένας ατμοποιητής με εξαιρετική απόδοση ατμού και γεύσης χωρίς διαρροές και έυκολο γέμισμα.
Για περισσότερες πληροφορίες καλέστε μας στο 2314 027 882.
Vaporesso's VECO tank/VECO one plus tank takes vaping to a new level, deciding to do away with tradition and create a whole new tank for vaping with impeccable performance.
We decided to take tanks one step forward by adding a revolutionary top airflow system to destroy leakage and dry hit related issues leaving you with pure vaping pleasure. The Veco vape tank comes with anything a vaper needs, including a delrin drip tip, as well as a Mega sized 4ml tanks, on top of its standard size at 2ml. VECO, double down.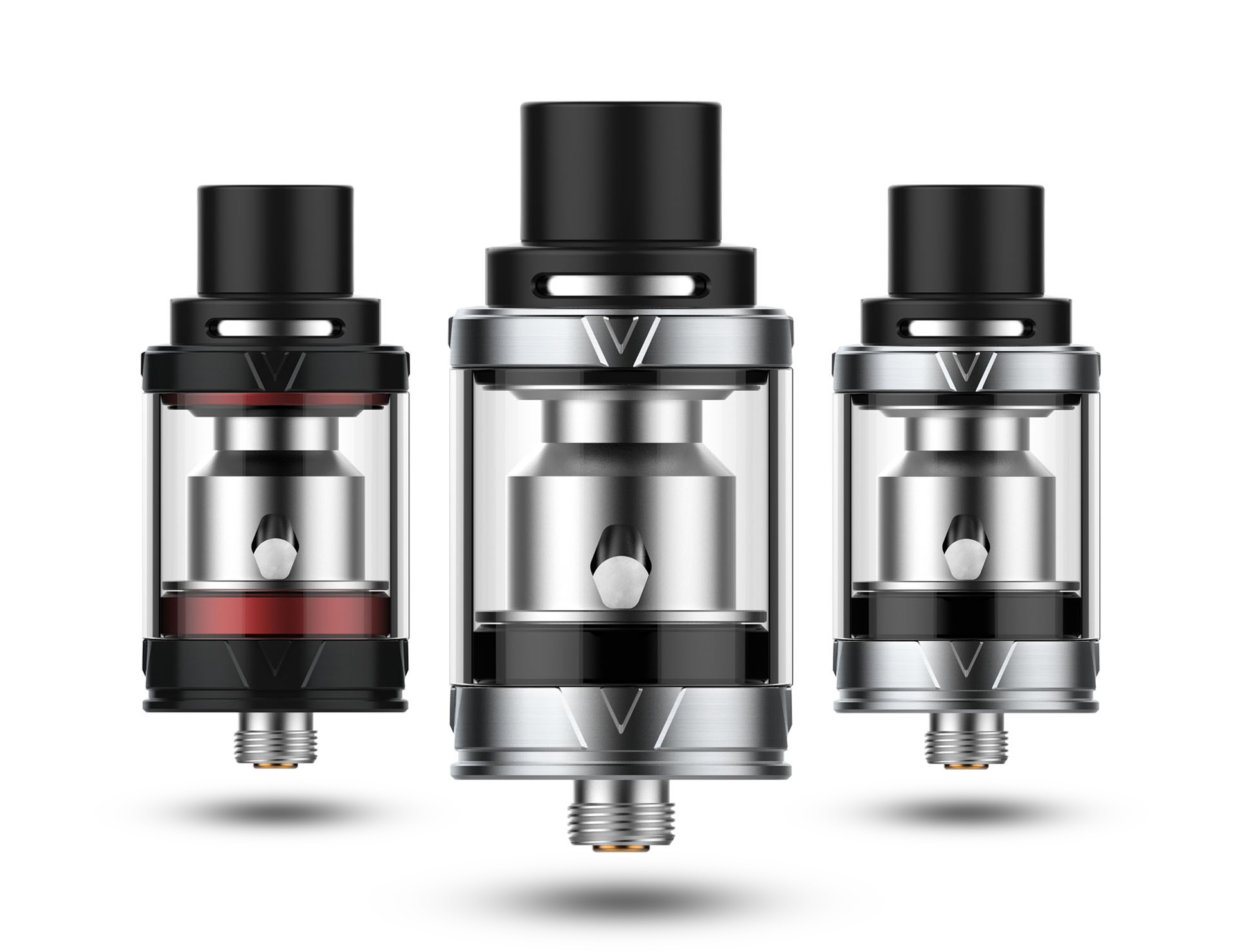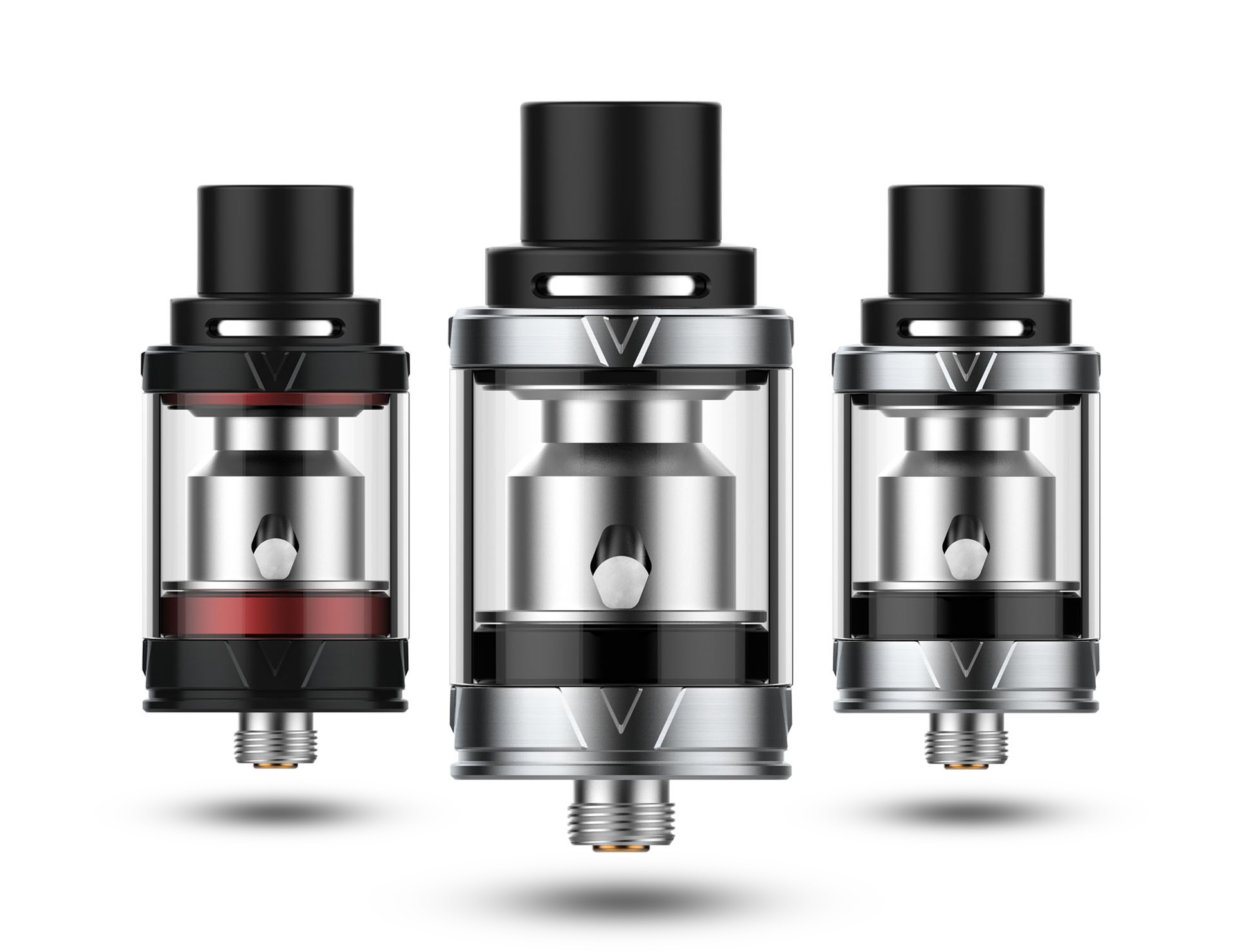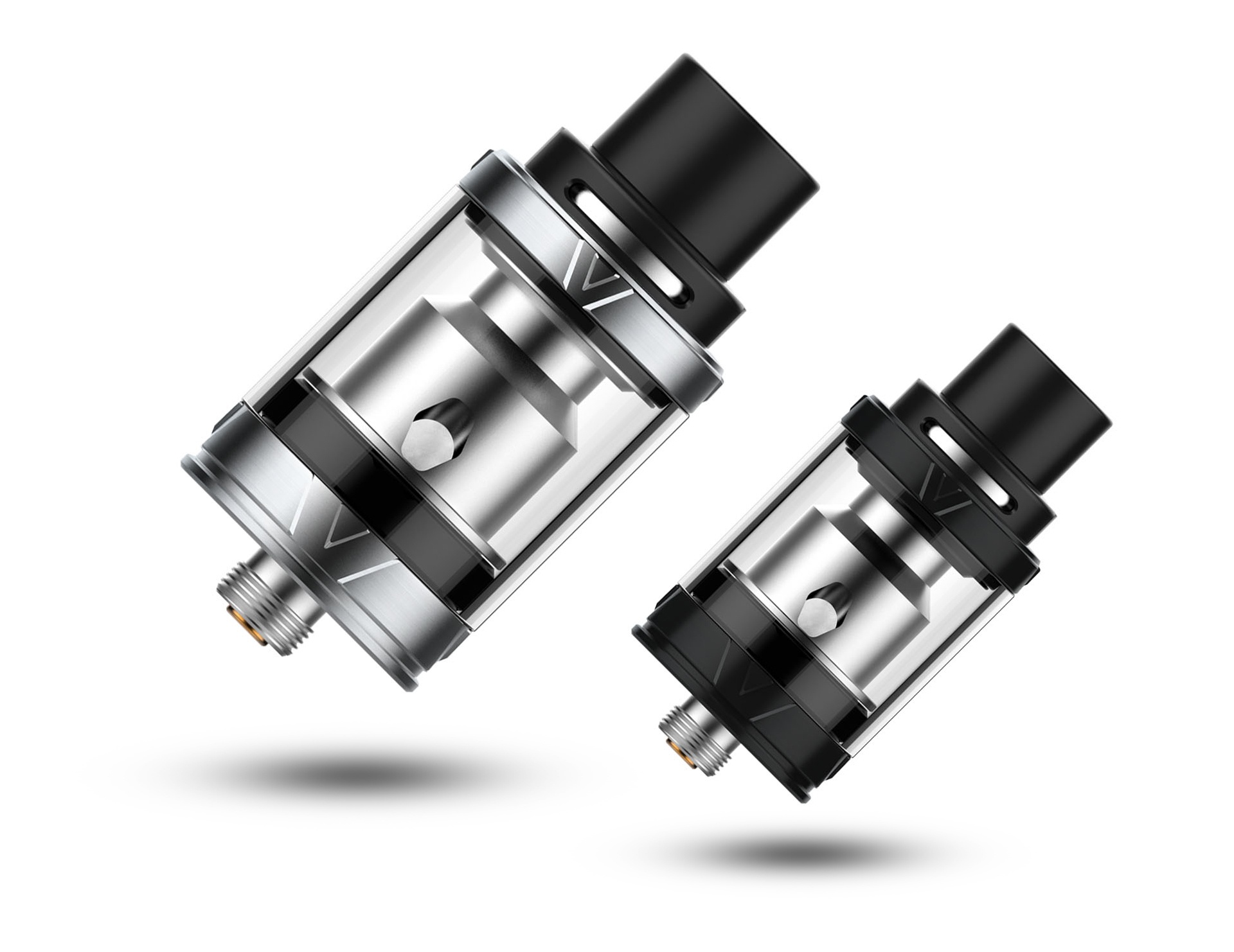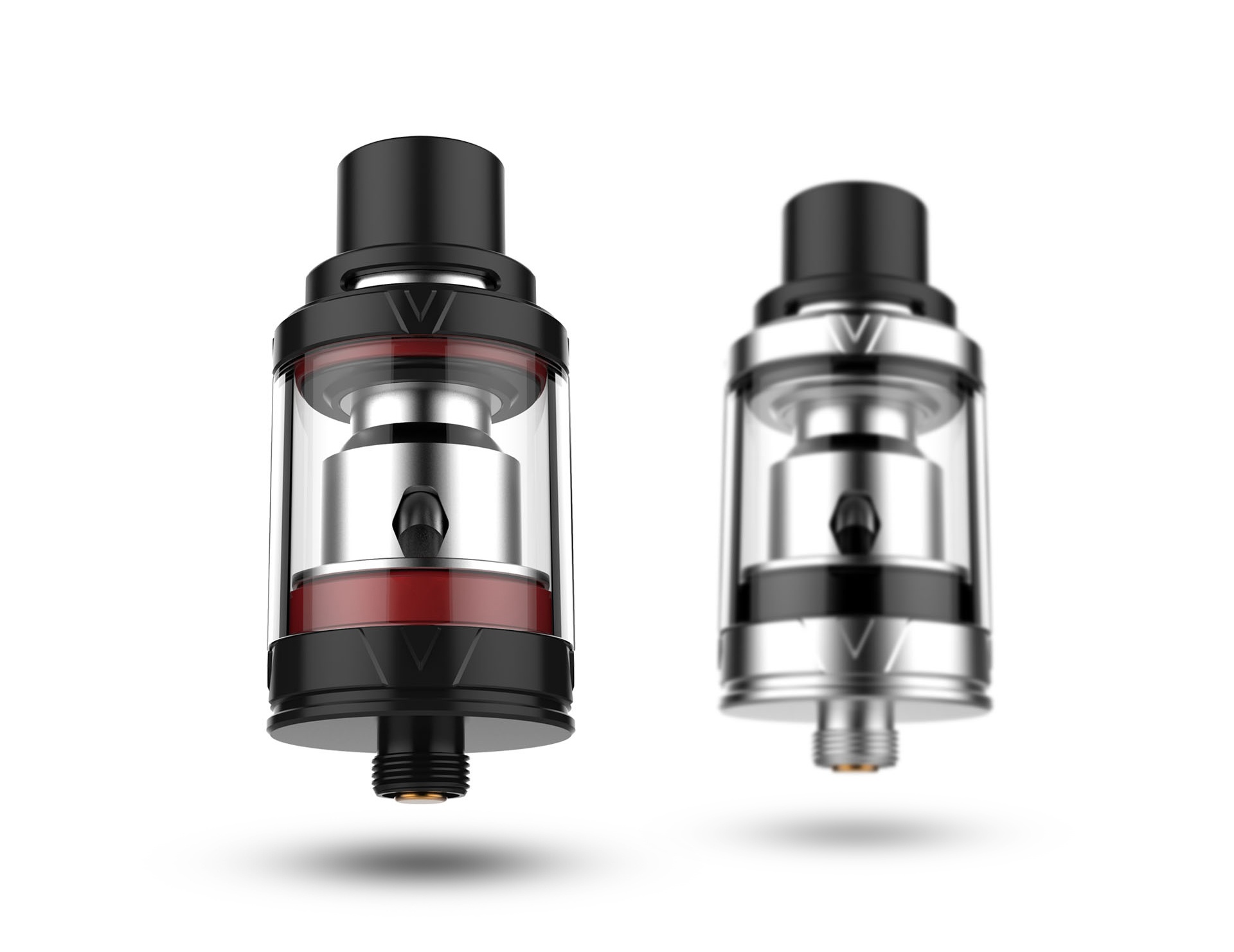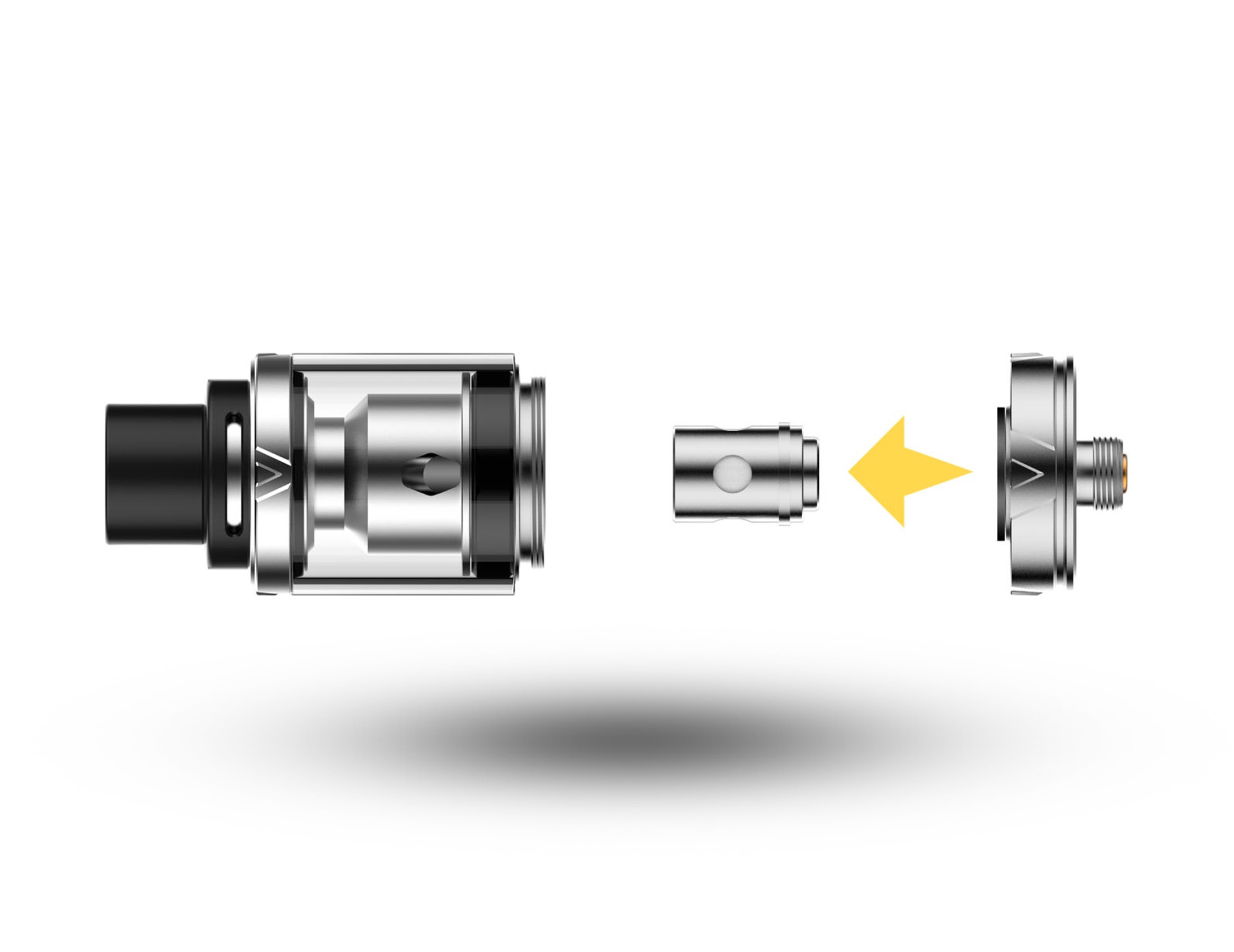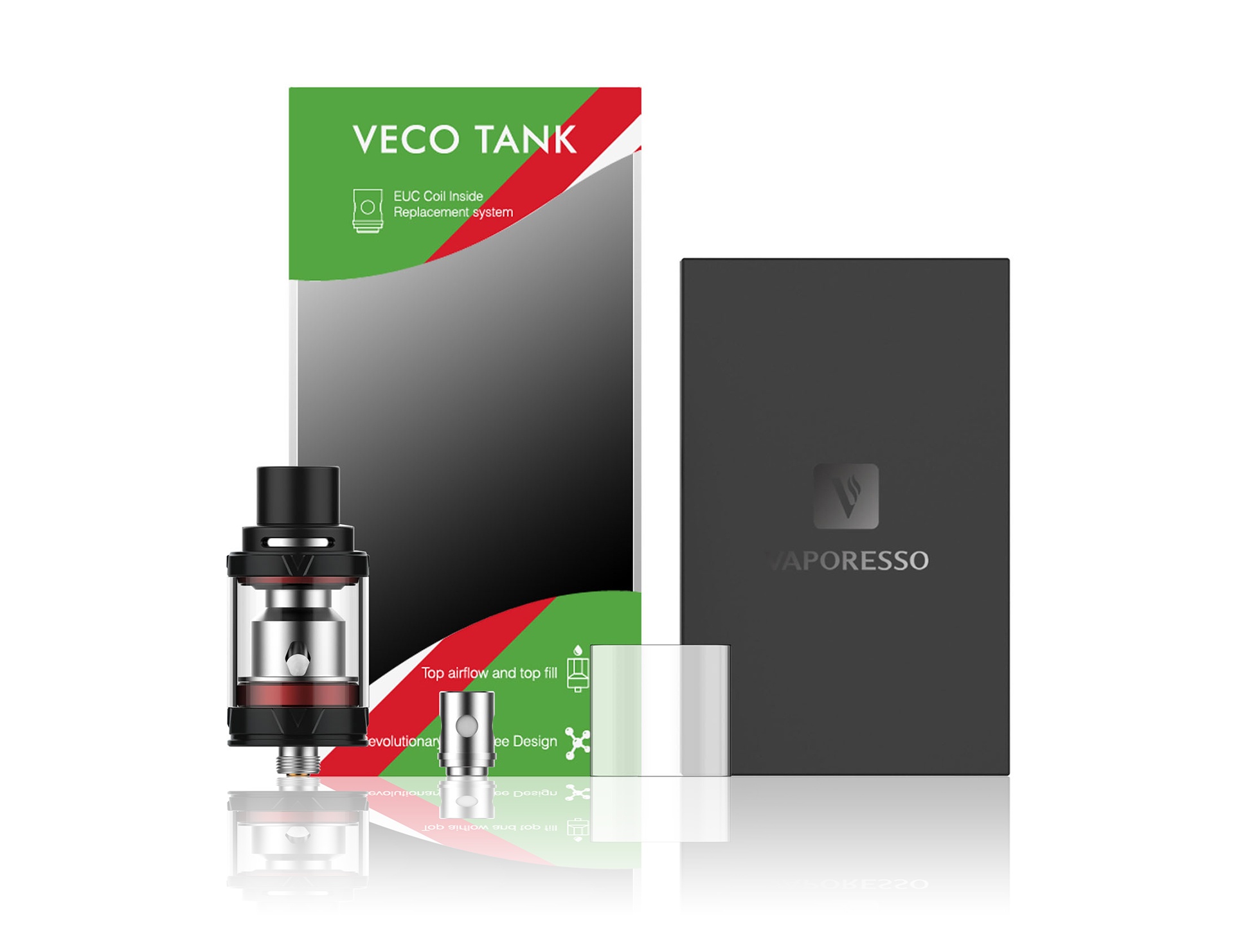 VECO tank/VECO One plus tank at a glance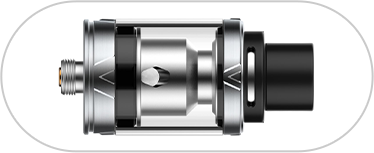 Revolutionary easy coil replacement system
Easy top fill and top airflow adjustment
Safe, quick and enjoyable
Leak free system
Never overfills
VECO tank: 2ml / VECO One plus tank: 4ml
Delrin drip-tip provided
Dimension: 22 x 48mm / 24.5 x53.5mm
Weight: VECO tank 37 g / VECO One plus tank 48g,
The Easiest Way to Change Coils
One of the most frequently discussed question in vaping is how often do i need to change the coil, though it all depends on your own preference, still it is poved that with a new coil, it tends to deliver better flavor thus a better experience.
When Vaporesso launced the EUC, it is meant to answer the question of how often the coils needs to be changed, once and for all:
Change it as you wish.
Instead of changing the complete coil typically with metal sleeves as it used to be, with EUC, you only need to change the minimal part that is with heating elements while maintaining the metal sleeve at a reasonable cost and avoid any waste.
ECO Vaping, start now!
Look at the metal and money
you could save with EUC!
What Atomisers does it work with?
Currently is it available in ceramic and traditional in various resistances for different performance.
The patented design itself is highly compatible with a metal sleeve option available,
fitting into the mainstream atomizers in the market, performing at the right settings.
EUC
| Coil Type | Wire | Resistance | Recommended Wattage |
| --- | --- | --- | --- |
| Ceramic | SS316 | 0.3Ω | 35-40W |
| Traditional | Clapton | 0.3Ω | 35-40W |
| Ceramic | SS316 | 0.5Ω | 20-35W |
| Ceramic | SS316 | 0.6Ω | 40-55W |
| Traditional | Clapton | 0.5Ω | 35-40W |
| Traditional | Clapton | 0.4Ω | 40-50W |
What's Inside The VECO Tank Box?
VECO Tank Box Contents:
– Includes 1 x VECO Tank with an EUC Universal Coil pre-installed
– 1 x Extra EUC Universal Coil
– 1 x Extra Pyrex Glass Tube